---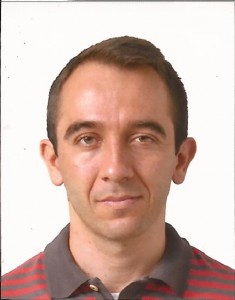 Victor QUINTERO
Ph. D. Student
INRIA – Institut National de Recherche en Informatique et Automatique
Group SOCRATE
Lyon, France.
---
Research
I conduct basic research in the field of Information Theory. My research tries to establish the fundamental limits of decentralized wireless communication systems. This work is under the supervision of Jean-Marie Gorce and Samir M. Perlaza.
---
Scholarship
I am in my paid academic leave from Universidad del Cauca (Popayan, Colombia) to follow doctoral studies at INRIA. I am a recipient of a fellowship from the Administrative Department of Science, Technology and Innovation from Colombia (Colciencias), fellowship number 617-2013.
---
Contact
CITI Laboratory at INSA-Lyon
Domaine Scientifique de la Doua
Bâtiment Claude Chappe
6 avenue des Arts. 69621, Villeurbanne. France
Tel +33 6 33 48 15 95
victor.quintero-florez@inria.fr